The new 5G Observatory report reveals the average EU country has assigned just a fraction of the mmWave spectrum awarded in the USA, South Korea and Japan.
According to data collected for the Quarterly Report, the average EU country has assigned just 290 MHz of high-band spectrum. Many member states have not assigned any mmWave spectrum, while others have assigned 1000 MHz in this band.
Internationally, the USA leads in mmWave spectrum assigned. The country has made a total of 4950 MHz of high-band spectrum available to mobile operators. China, on the other hand, has yet to assign any high-band spectrum.
The 5G Observatory has previously noted the lack of high-band spectrum assignments taking place in the EU. The most recent report suggests that just eight out of 27 Member States have assigned at least 50% of the 26 GHz band.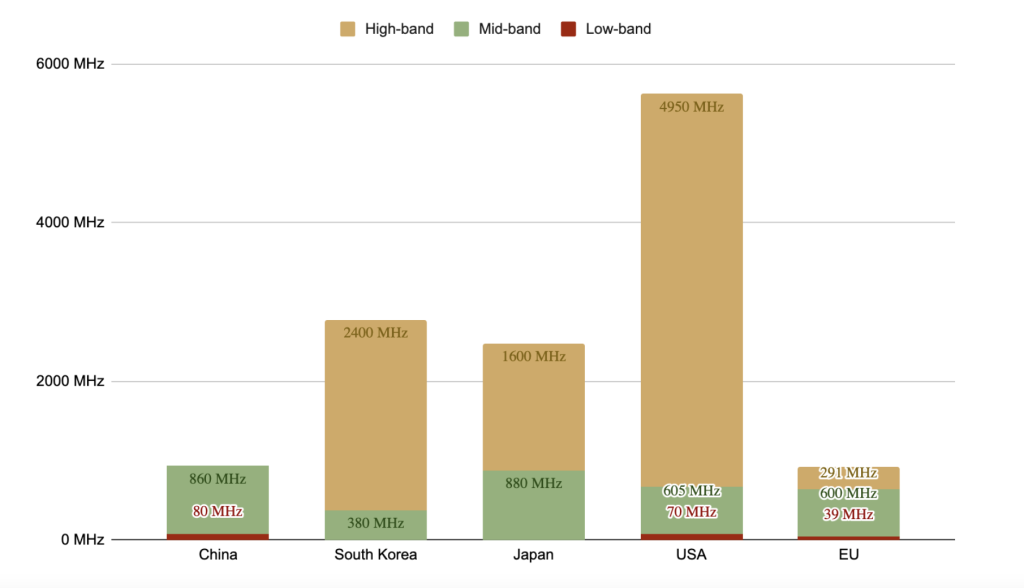 Mid-band spectrum has been assigned much more widely in Europe, with the average EU country assigning 600 MHz of the band. This is similar to the 605 MHz assigned in the US.
You can find the full 5G Observatory report here. The interactive International scoreboard can be found here.