The operator says the prototype will enable small businesses and households to extend 5G coverage and increase capacity.
Vodafone has unveiled a prototype 5G base station that is portable and no bigger than a home Wi-Fi router. The system uses a credit card-sized Raspberry Pi 4 computer and a small, advanced silicon chipset provided by Lime Microsystems.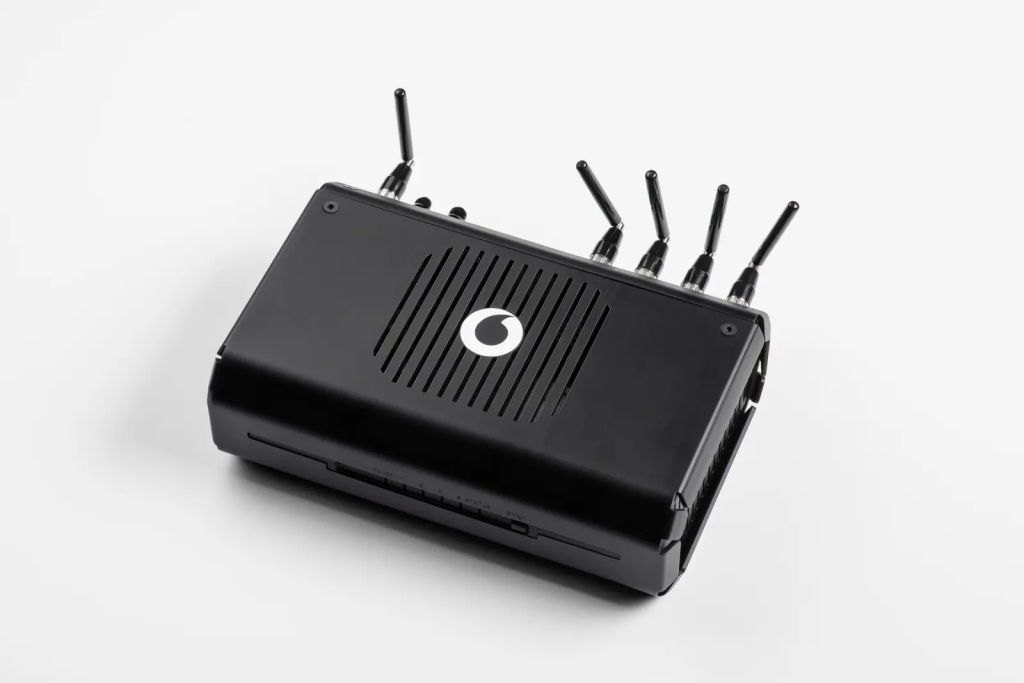 Vodafone says that due to the compact size of the unit, it can allow customers to instantly set up their very own, private network in a public place such as a coffee shop, or extend the coverage of the public network to a remote location like a basement.
Vodafone says it hopes to make private 5G networks more accessible to the 22 million small and medium-sized enterprises (SMEs) across Europe. To do this, the company says it is lowering the entry cost and reducing the resources needed to experience new digital services.
"We looked at what Raspberry Pi did for computing, in terms of making it more accessible to people of all ages, and we wanted to do the same with 5G," says Santiago Tenorio, Vodafone's Director of Network Architecture.
The Raspberry Pi is an affordable, credit-card-sized computer that was originally developed for students to learn to program.
The '5G in a box' prototype was developed at Vodafone's new European R&D Centre in Málaga, which has a team of engineers dedicated to the advancement of silicon chips to power new Open RAN innovations.
Vodafone is demonstrating the device at Mobile World Congress in Barcelona. The product is a prototype and not yet available for purchase.