5G Observatory Report 19 – October 2023
A PDF version of the latest report can be found here. A PowerPoint version of the latest scoreboard can be found here.
Key developments
The 19th 5G Observatory report (downloadable in full here) covers all the latest developments towards EU 5G targets and policies, as well as international trends.
The latest report covers several new 5G developments across the European Union. In particular, it takes account of three major national spectrum auctions in Estonia, Sweden and Poland. The report also summarises recent policy developments and efforts by the European Commission to improve the 5G Key Performance Indicators (KPI) for measuring 5G progress. The report also features an exploration discussing the relevance and feasibility of monitoring the deployment of standalone 5G in the European Union. This editorial charts current progress in 5G SA rollout, and considers the relevance of 5G SA towards achieving EU Digital Decade goals.
In addition to the newly published report, the online sections of the 5G Observatory website have now been updated. These include the interactive European 5G scoreboard, as well as the interactive International Scoreboard.
Scoreboard
European Scoreboard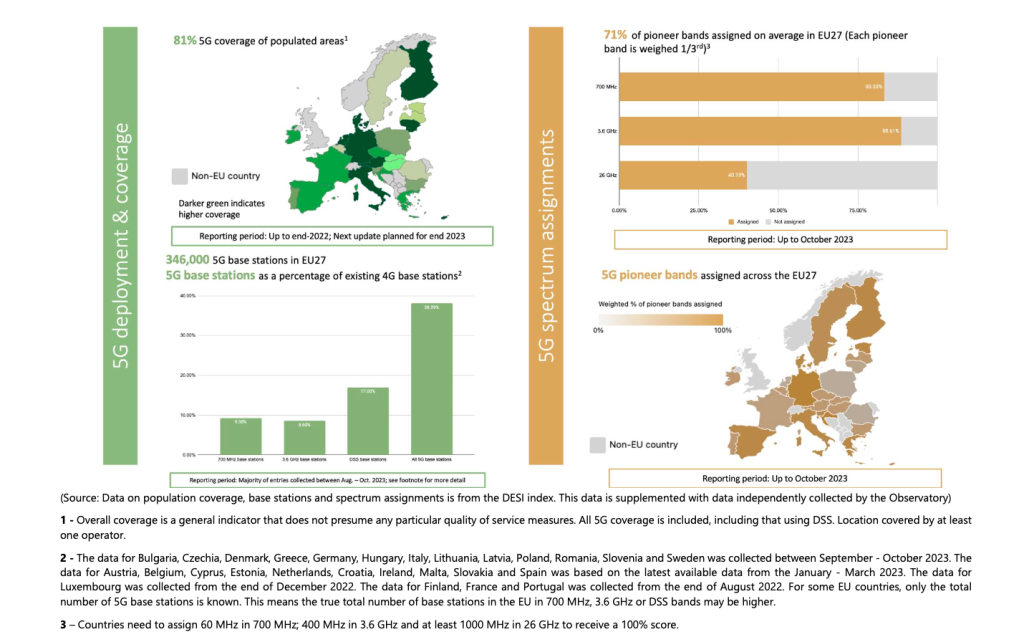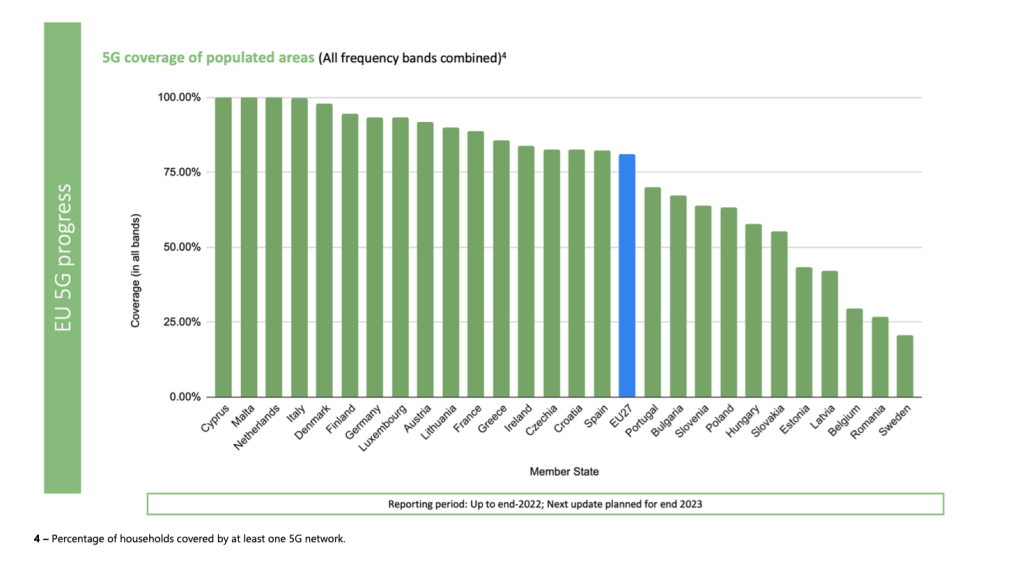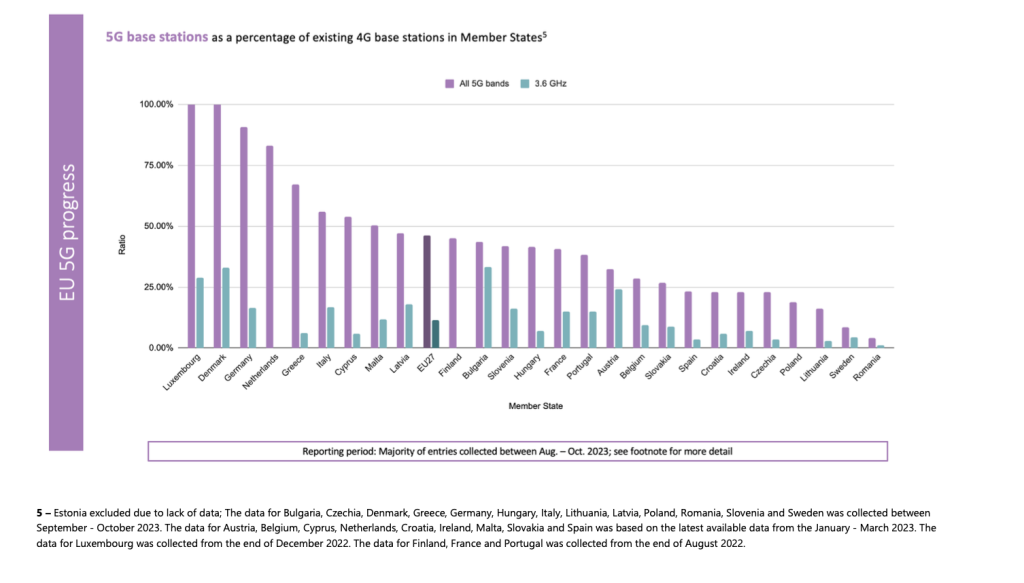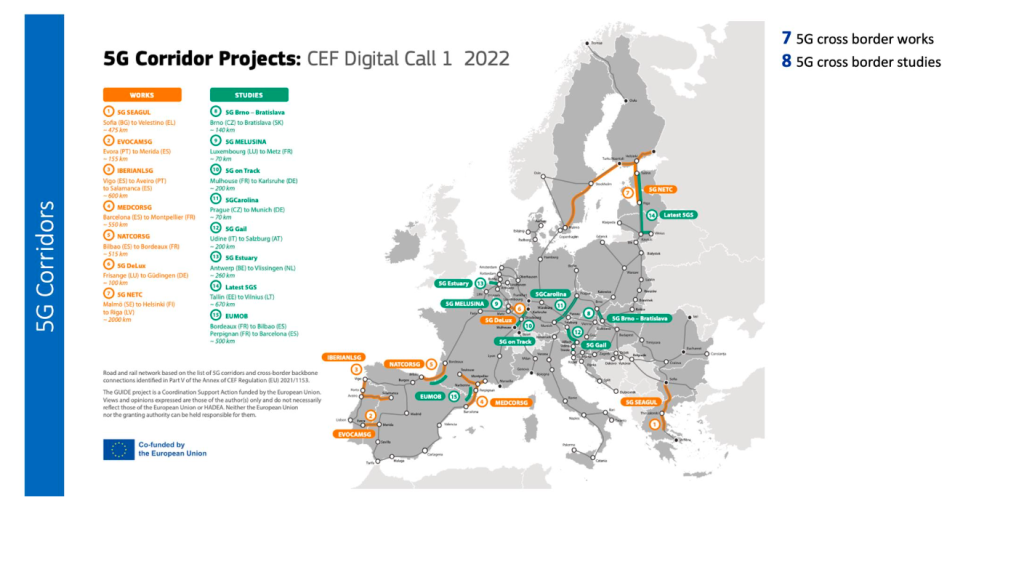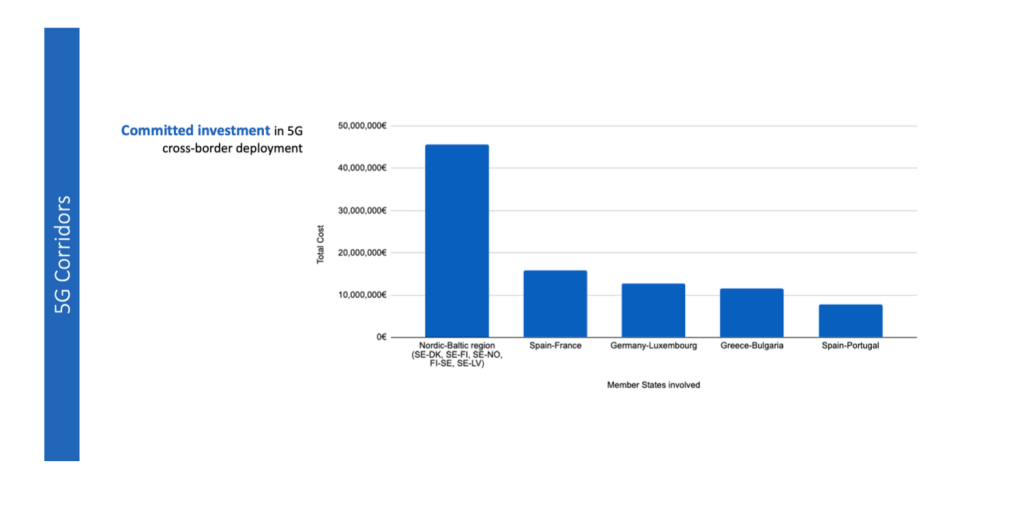 International scoreboard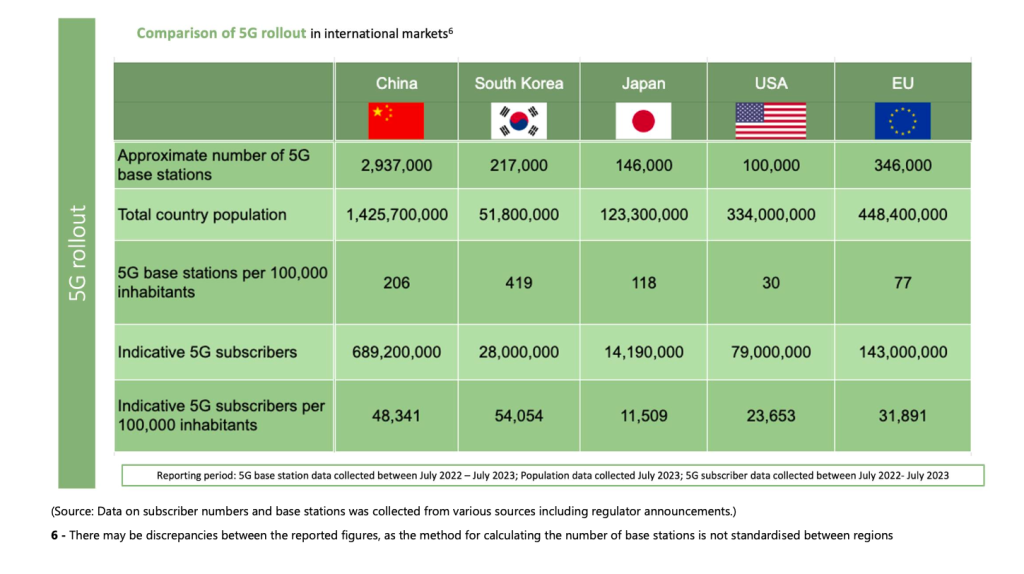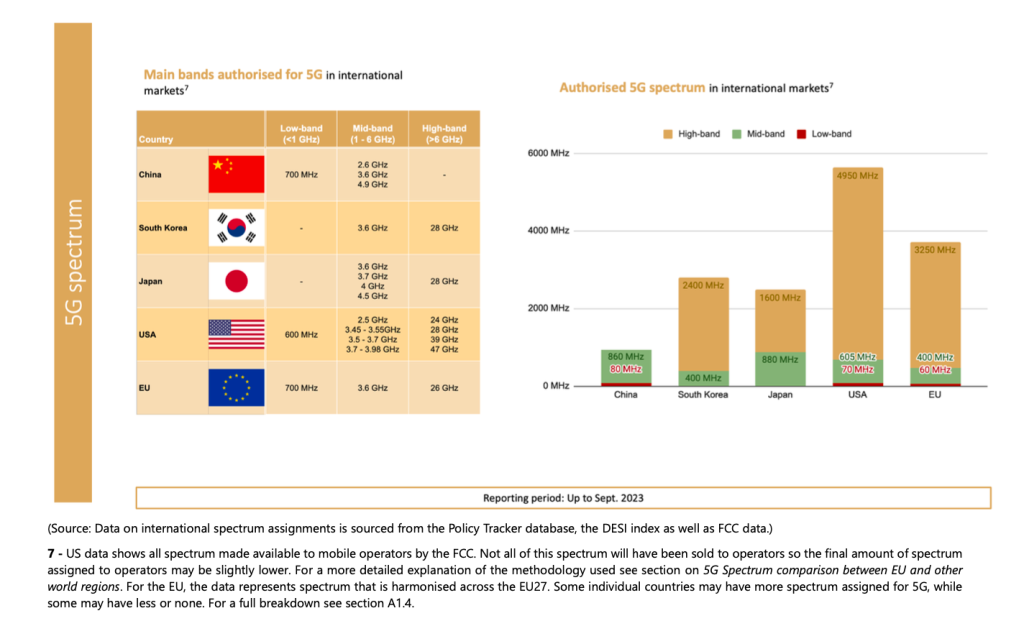 Full report – Click to download
Updated website sections
In order to keep the 5G Observatory reports as concise as possible, some sections are now viewable online. These sections are updated in line with new bi-annual reports.