5G cities
A number of European cities have already announced their plans to become 5G Trial Cities, spearheading 5G trials and pilots.
A non-exhaustive list of 5G Trial Cities include Amsterdam, Aveiro, Barcelona, Bari, Berlin, Bristol, Espoo, Ghent, L'Aquila, London, Madrid, Malaga, Matera, Milan, Oulu, Patras, Prato, Stockholm, Tallinn and Turin. These trial cities aim to provide support for a variety of technology and service demonstrations carried out during the 5G trialling phase, and provide valuable vertical use cases, especially for the Smart City concept to validate the trials in real-life user environments. Public-sector entities such as cities typically have different interests from the private sector, even in similar use cases – e.g. when focusing on eHealth, energy, transport, smart buildings or digital service portals. In all of these domains, shared technology platforms, free access, open data and interfaces, as well as the maximum involvement of local ecosystems and residents are common priorities.
Barcelona
The city of Barcelona, for instance, is determined to transcend the "smart city" concept and deploy a programme that integrates and coordinates local initiatives, to achieve a truly digital transformation of the services the city offers to its citizens. Barcelona recently launched the 5G Barcelona strategy aimed at facilitating trials and pilots across the city, to become a 5G smart city. 5G Barcelona will have five nodes, to which more will be added, covering up to 20% of the country in 2020.
Berlin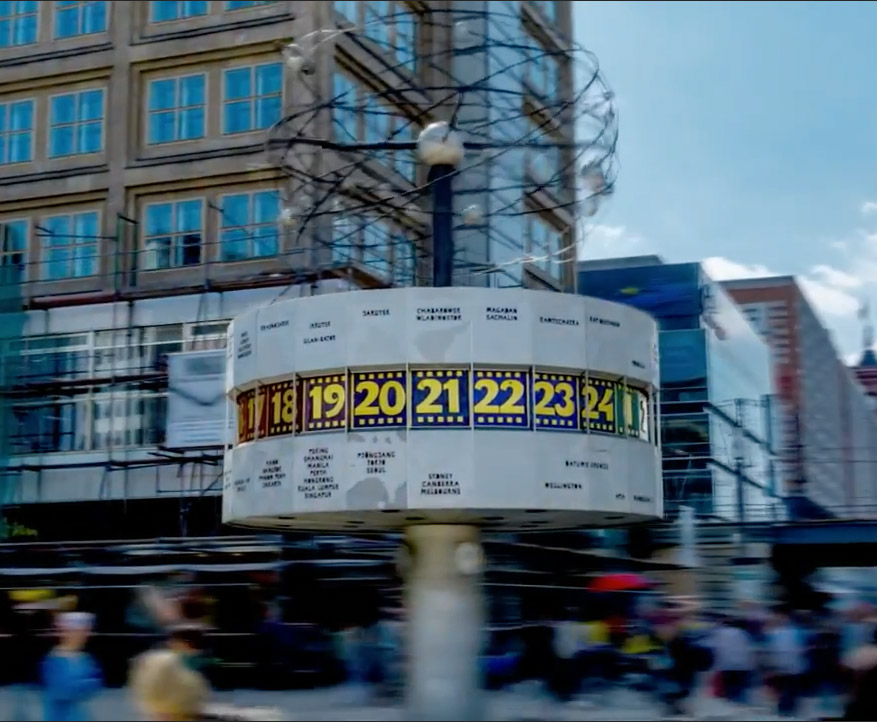 The city of Berlin aims to stimulate 5G technologies research and development, and one of the city's main strategic goals is to create an innovation-enabling environment and technology infrastructure, which will eventually provide the public with a 5G experience in the streets of Berlin.
Patras
Similarly, the City of Patras is working to organise, transform and ultimately expand its current digital infrastructure into an open platform that will interconnect 5G-related technologies. This digital transformation also seeks to address the city's e-government issues, and improve the quality of life of its citizens.
Oulu
The City of Oulu is facing the challenge of modernising municipal governance and processes against a backdrop of public budget cuts and a drive to deploy disruptive technologies, to enable the digitisation, automation and robotisation of public service provision. One of the main strategic priorities is to bolster innovation-driven economic growth and the competitiveness of the local economy and businesses, to create employment opportunities for the people of Oulu, and so ensure a sustainable and healthy living environment. Arranging broadband connectivity (eMBB) and providing a free, local 5G services network for mobile IoT-based trials is the first step towards citizens' and the city government's adoption of 5G technologies. The city is also focused on mobility-related service trials and making information such as traffic-light data available as open data files for service developments.
Bristol
As one of the main UK 5G Hub sites, The City of Bristol , together with University of Bristol, is seeking in particular to demonstrate 5G technologies for the public. Bristol's chief aim has been to show 5G's potential to shape the future of social interaction, entertainment, urban planning and public safety. Events similar to the "Layered Realities – Weekend", which took place in March 2018, are planned for near future. The promotional video from the event is also available for viewing. Together, Bristol and Bath will be home to enhanced visual experiences for tourists, using Augmented and Virtual Reality in major local attractions as part of the 5G Smart Tourism project, which was awarded 5 million GBP in March 2018.
Internationally, the most advanced cities in terms of 5G implementation include:
USA
Atlanta
Austin
Charlotte
Dallas
Kalamazoo
Los Angeles
Las Vegas
New York
Oklahoma City
Phoenix
Seattle
Waco
Japan
Tokyo
Nagasaki
Okinawa
Yokohama
China
Beijing
Chengdu
Hangzhou
Lanzhou
Shanghai
Shenzhen
Suzhou
Wuhan
Xiong'an
South Korea
Seoul
Suwon
Pyeongyang
K-City (a fake town built by the country to trial driverless cars)
European cities are still in an early stages of 5G deployments. However, European H2020 objectives require every country to launch 5G in at least one city by 2020:
Amsterdam
Barcelona
Berlin
Bristol
Istanbul
Lucca
Milan
London
Patras
Stockholm
Turin