A new report suggests growth has slowed from last year.
Market research firm Dell'Oro Group suggests the telecoms equipment market growth is slowing, having decreased from 8% growth in 2021 to just 3% in 2022. The group predicts 2023 will see a growth of 1%.
Dell'Oro team tracks spending in six telecom networking technology categories – broadband access, microwave transport, optical transport, mobile core network (MCN), radio access network (RAN), and service provider router and switch. It then combines these figures to represent the total telecom equipment sector.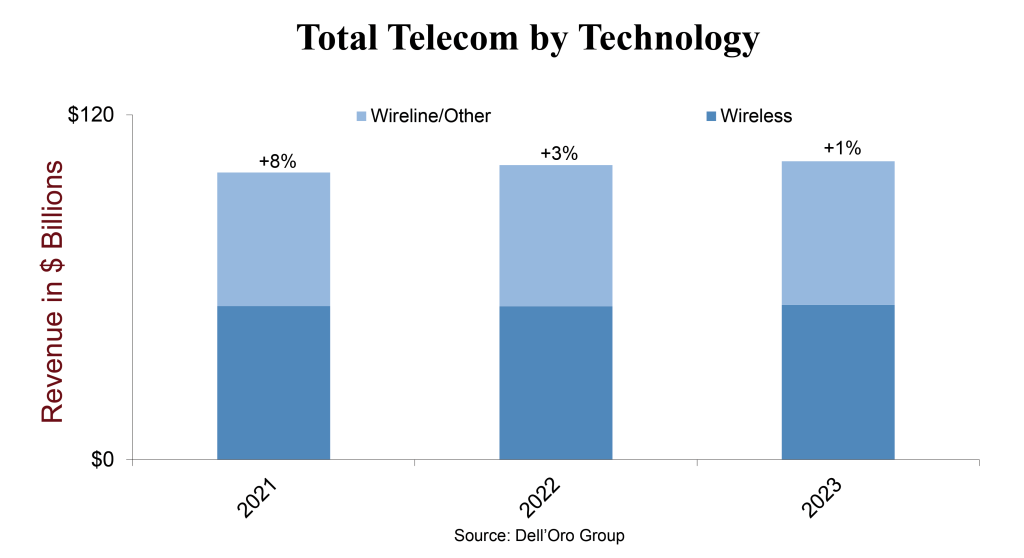 Of all the vendors tracked by the research firm, Huawei remains the dominant overall market leader in 2022. Nokia comes in second place, while Ericsson makes up third place in overall revenue share.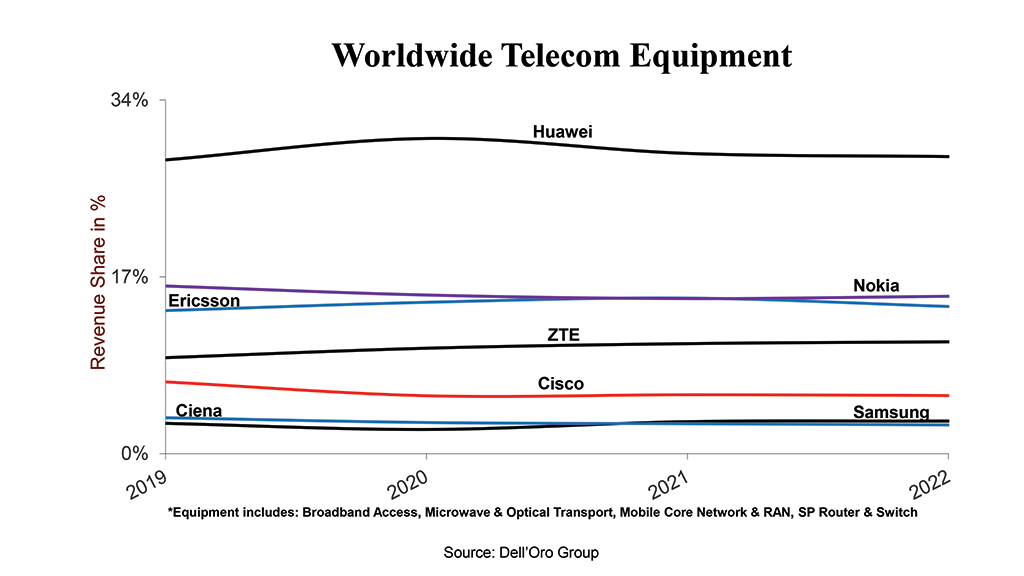 "Despite ongoing efforts by the US government to limit Huawei's TAM and access to the latest silicon, our assessment is that Huawei still leads the global telecom equipment market, in part because Huawei remains the #1 supplier in five out of the six telecom segments we track," writes Dell'Oro vice president Stefan Pongratz.