The latest report records increases in pioneer band spectrum assignments, as well as 5G coverage.
A PDF version of the latest report can be found here. A PowerPoint version of the latest scoreboard can be found here.
The report takes account of recent major spectrum auctions in Estonia, Romania, Ireland, Croatia and Spain, which increases the total percentage of assigned pioneer bands across Member States to 68%.
An increase in 5G coverage was also observed, with 81% of the EU's population now covered by at least one operator offering 5G services.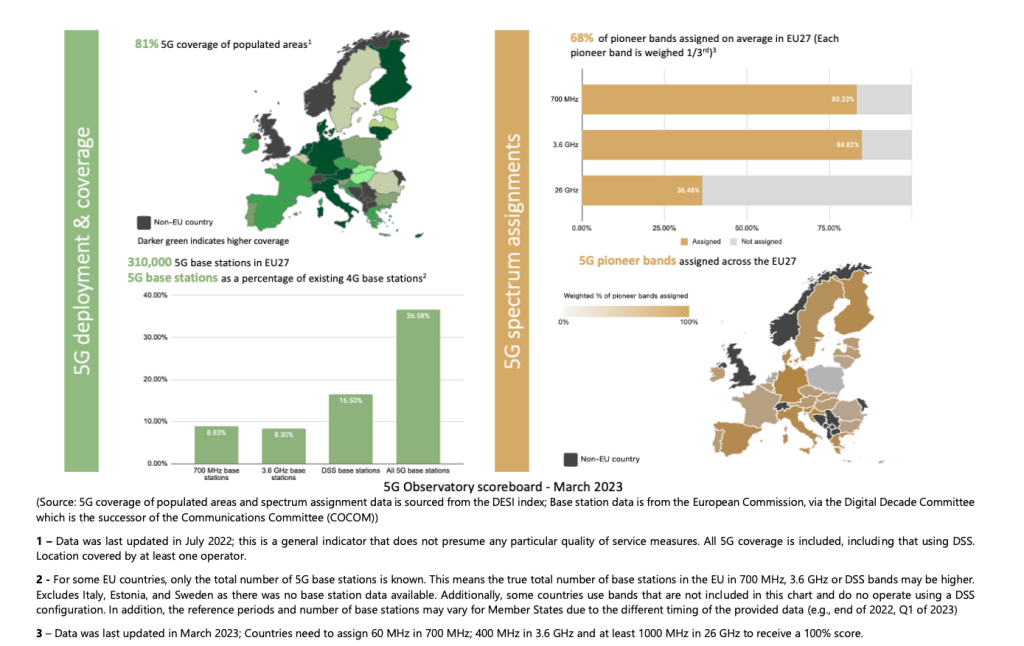 In a newly published editorial featured in the report, we consider the recent wave of interest in satellite direct-to-handset (D2D) services and consider what merit these solutions may have in Europe.
The 5G Observatory report is a bi-annual (twice yearly) report on the latest developments towards EU 5G targets and policies, as well as international trends. It can be downloaded here. The interactive scoreboard can be viewed here.